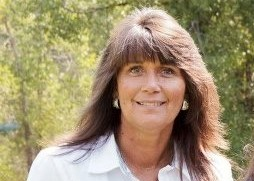 Carrie Taylor - Sales Person
307-654-1270
CarrieTaylor@silverstar.com
I am a native of Star Valley, Wyoming; my professional career is in customer service, one of my passions is meeting new people.
Propane Industry
I managed a propane company for 20 years; it was here that I realized my strong desire in meeting new people and how I could help them. I helped guide them in what size propane tank that they would need for their new homes, keeping books, scheduling delivery routes for drivers, helping customers find local contractors, keeping data on customers propane deliveries, helping customers troubleshoot propane issues.
Municipal Clerk/Treasurer/Clerk of Court
I took a leave of absence from my real estate career to become the Town of Thayne Clerk which I held the title of Certified Municipal Clerk, Treasurer and Clerk of Court for 5 years. I worked with the mayor and the council keeping minutes of meetings, managing the town accounts as well as the fire department and ambulance service funds. Working close with the Wyoming Business Council on grants awarded to the Town of Thayne, keeping records of state funds for the projects and reporting to the state. Helping customers of Thayne with any complaints, water/sewer issues etc. I was part of the Municipal Clerk/Treasurer Education Committee for 2 years, where I helped bring updated information, rules and regulations for the Clerks/Treasures to keep them up-to-date with the fast changes in our careers and helped with notifying them of changes in state statues. I worked closely with the Judge in court matters and citations, keeping records of all court documents.
Real Estate Profession
My passion for working with people guided me into the real estate profession in 2004, where I became an agent for RE/MAX Advantage Realty until 2008.
I am excited to return to my passion of working with people and striving to help them find their dream home. I have joined Re/Max Valley 1 Realty where I am excited to be part of their team.

Interests
My interests include; camping, hiking in the great outdoors in our beautiful valley and time with my family.